Remember that story about black people knowing why Meghan Markle is fed up with the treatment/racism she experienced here? Which the media carries on with regardless.. Same goes with this headline. Here are some added factors for folks who are genuinely interested in the why of these statistics:
black lives don't matter as much in the West …and East/China…
traumatic enslavement and 2 acres and a mule replacement of a race's remarkable legacy and culture raped and obliterated: go view in the Museums
police brutality
Institutionalised racism
resurgent of racism and right wing politics
austerity
hundred years of oppression = global immunity suppression having to fight daily for the right to breathe and be wherever we like.
Brexit
Trump
Piers Morgan…to name a few.
the CONservatives
white privilege
Etc etc etc
#staywokefolks
deedsnotwords4change
#unequaldistributionofwealth
#beingproblacknotantiwhite
#wakeup!!
A quote, "If you always do what you always done, you will always get what you always got."
#time4change
Coronavirus: Black people four times more likely to die with COVID-19 than white people – ONS
There is a "strong"' link between deaths and deprivation, the body's head of health analysis says.
By Aubrey Allegretti, Political reporter @breeallegretti
Thursday 7 May 2020 11:43, UK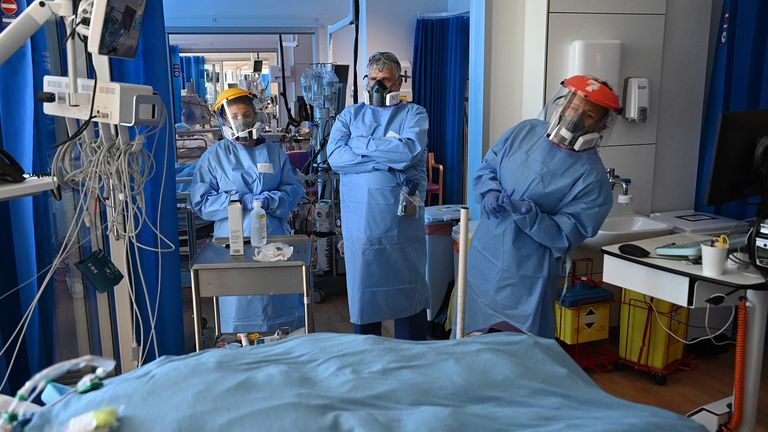 Image:Underlying health conditions play a role in the disproportionate number of deaths, the ONS said
Black people are up to four times more likely to die with COVID-19 than their white counterparts, the Office for National Statistics has found.
New analysis published on Thursday showed black women are more likely to die by a factor of 4.3 and black men by 4.2 compared to Caucasian people, after adjusting for age.
Other ethnic minorities have a heightened risk, too.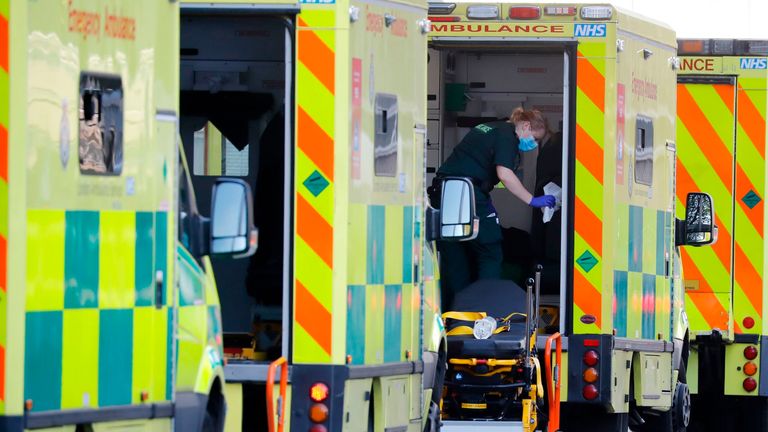 Image:So far at least 29,000 people in the UK have died with COVID-19
Those with Bangladeshi and Pakistani backgrounds were found to be 3.6 times more likely to die in men and 3.4 in women.
While among people with Indian ethnicity, women were 2.7 times more likely to die and men 2.4.Advertisementnull
For the Chinese ethnic group, the heightened risk for men was 1.9 and 1.2 for women.
Fatalities from coronavirus were also found to be twice as high in the most deprived parts of the UK, where those from ethnic minority backgrounds mainly reside, compared with the least deprived.
Peace & Love,
Light..